Tim Clark
Mackenzie Tricker Comes out on Top at Thunder Valley WMX
TimeMonday, June 5, 2017 | 4:35 PM
Mackenzie Tricker Comes out on Top at Thunder Valley WMX
Onsia Sound Art Women's Motocross Championship - Round 6
The professional women of the Onsia Sound Art Women's Motocross Championship (WMX) made their way to Lakewood, Colorado where they kick started the weekend for Round 3 of the Lucas Oil Pro Motocross Championship on Friday, June 2. It was another stacked field of entries led by current champion Kylie Fasnacht, Shelby Rolen, Eve Brodeur and a guest appearance by former WMX champion, Mackenzie Tricker, who had the weekend off from her regular GNCC and Full Gas Sprint Enduro duties - so what better way to spend that time than go race a Women's Pro Motocross at mile-high elevation?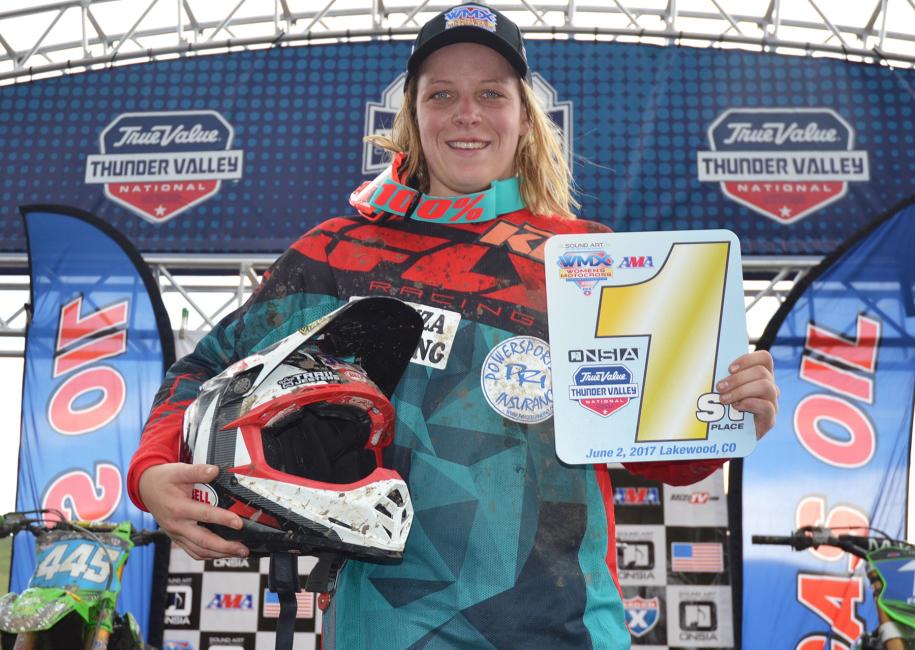 In Moto One, Fasnacht took over right where she left off at Hangtown. She immediately bolted to the front of the pack, collecting another Lucas Oil Holeshot Award and led the first moto from start to finish. It wasn't a complete run-away, though, as both Rolen and Brodeur kept applying pressure and eventually Fasnacht slid out, allowing the gap to close between the top three riders.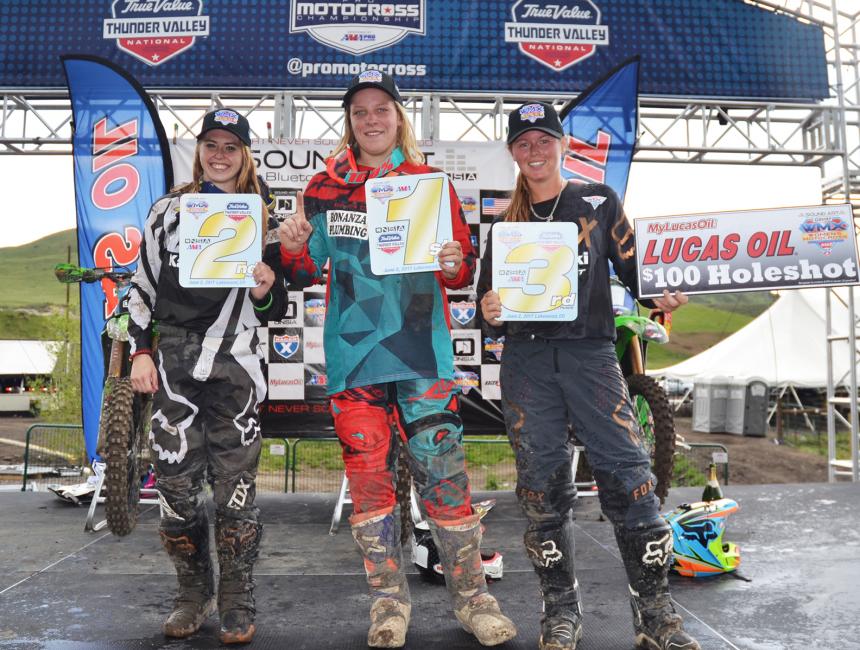 "In the first moto, I came out of the gate super good and grabbed the holeshot. From there I just started riding my own race until I slid out in a turn," explained Fasnacht. "I was able to keep my bike running, jumped back on and definitely had some pressure from Shelby [Rolen] and Eve [Brodeur]. I just started over and pushed forward - all these girls have upped their game, so I have to be on my game all the time."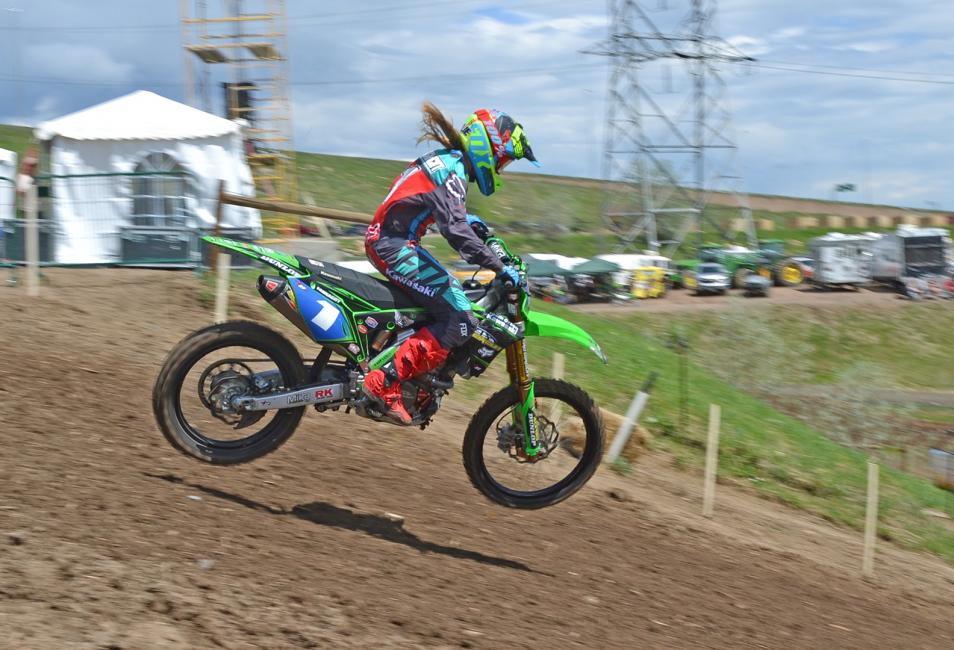 Rolen and Brodeur continued to fight for that second spot until Brodeur bobbled and Tricker slipped past to take the third spot. "I started in about 5th place," said Brodeur. "Then I managed to make my way up to third and got into second when Shelby [Rolen] made a mistake. A couple laps later Shelby passed me back and I made a mistake, and Mackenzie [Tricker] passed me and I fell back to fourth where I stayed to finish the first moto.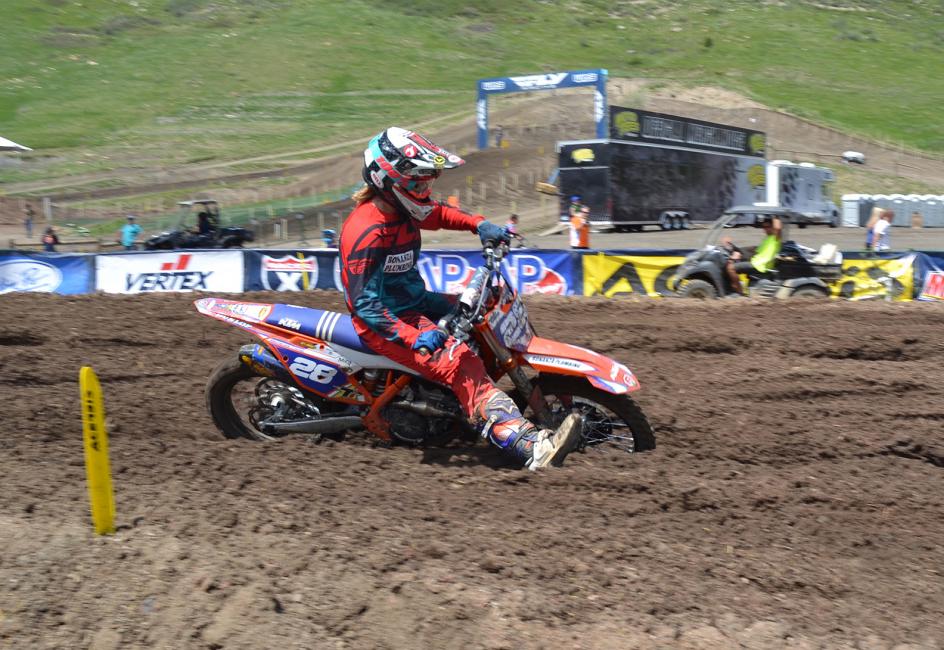 Rolen was on her game and the high altitude didn't appear to be an issue for her as she kept pushing hard to take the second spot. "I was running in second the first couple laps until I hit a hole and I honestly have no idea how I even pulled it back, but I did and then my battle with Eve [Brodeur] began," explained Rolen. "I went down about a half a lap later and Eve got around, then I could hear Mackenzie [Tricker] right on me as well. I managed to get back around Eve and then to my surprise I saw Kylie [Fasnacht] down and that really put a pep in my step. I wasn't able to get Kylie but I was happy to get second in that moto."
Moto One top ten finishers were Fasnacht, Rolen, Tricker, Brodeur, Brown, Peters, Polencheck, Daughtrey, Killebrew and Netelkos.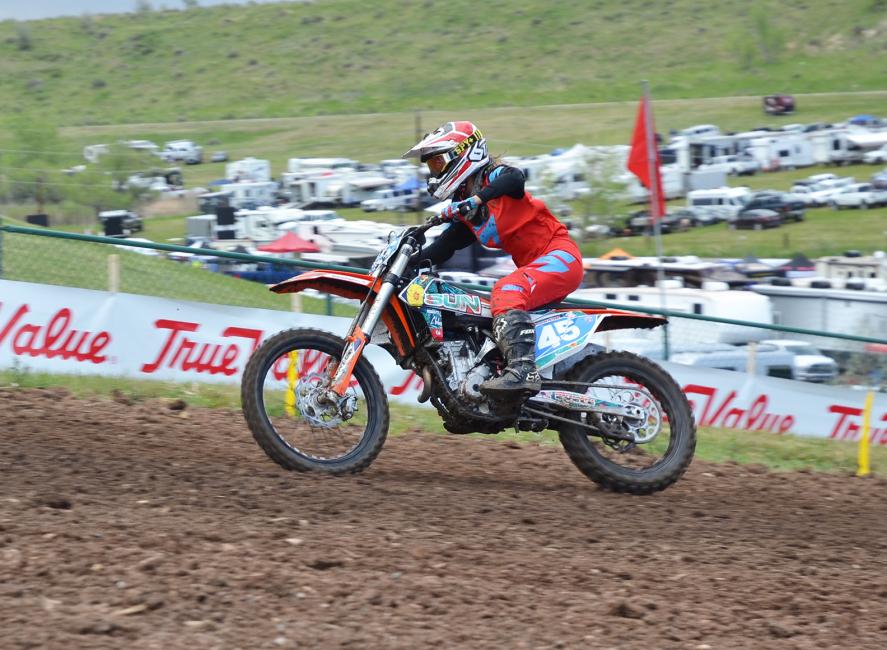 The women lined up for the second moto and Fasnacht was once again first to cross the holeshot line. This time Tricker had a much better start and soon took over second place, holding that spot and keeping Fasnacht honest. On lap five Fasnacht went down in a corner and couldn't get her bike started - Tricker was then in the lead. "I made some quick passes and worked my way into second, then rode a fast pace to keep the pressure on Kylie [Fasnacht]," said Tricker. "Then she made a mistake and I was able to capitalize on it. My family was here from Australia so it was pretty neat to take the overall win with them here."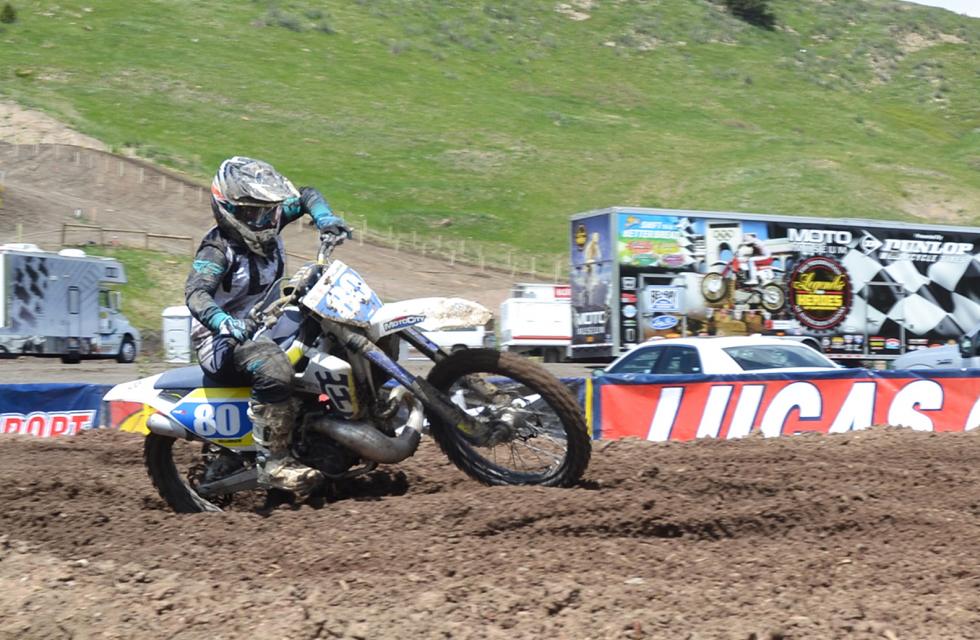 Rolen, who had been battling Brodeur and Samantha Peters for the third spot, now found herself in second after Fasnacht went down, but it wasn't easy for her to get there. "I was just trying to ride my race and not make mistakes, but I missed my line in a corner and Eve got around me. I wasn't going to settle for being off the podium so I started my charge when she had a little tip over and made my life way easier," continued Rolen. "A few laps later I see Kylie trying to start her bike, and somehow in all the craziness I was back in second. I started playing it a little too safe and almost let Eve catch me on the last lap, but I'm happy with the pair of second place finishes."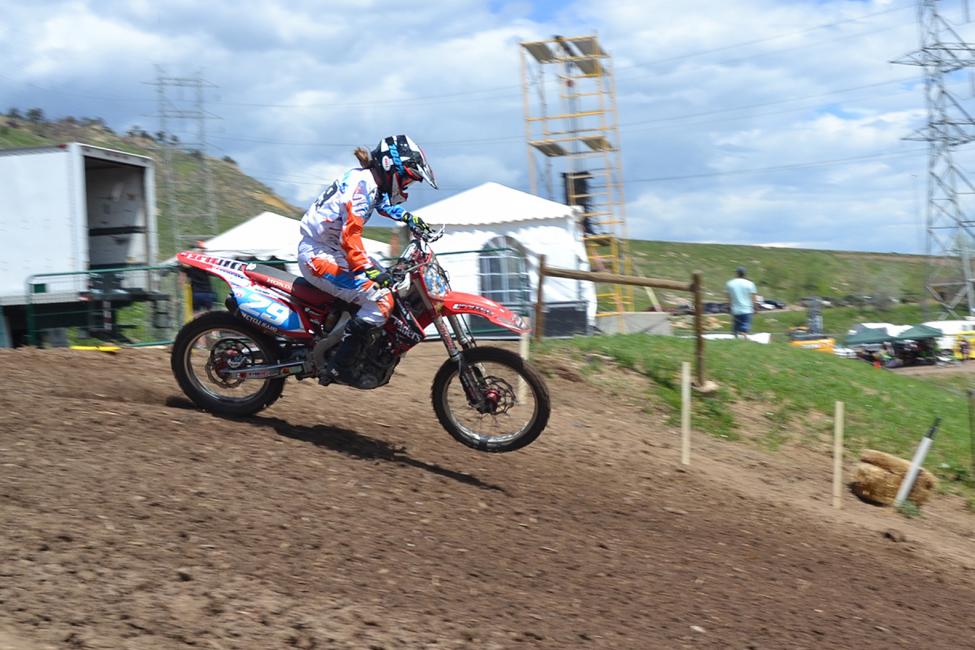 Third, fourth and fifth became a slugfest between Brodeur, Peters and Marissa Polencheck, all three were putting on a great show for the crowd. "I started in about fifth but quickly made my way up to third," explained Brodeur. "Once again, I made a mistake and tipped over in a corner, getting back up in sixth. I had some good battles with Marissa and Samantha while making my way back to fourth. We went by Kylie when she made a mistake so I finished Moto 2 in third - I'll take it!"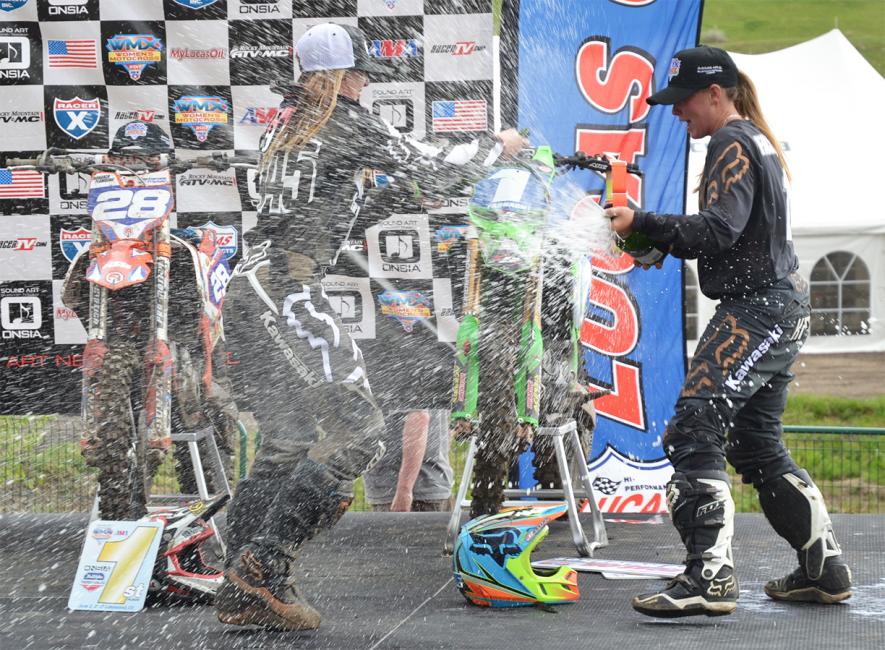 Fasnacht eventually got her bike started and put on a charge to finish fourth. "It took me a little time to get back up and going, I think I was in like seventh or eighth. I made a few passes to take fourth place and salvaged a third overall on the weekend. I would like to thank everybody behind me and the WMX group for the opportunity to go racing. All-in-all, it was a great day."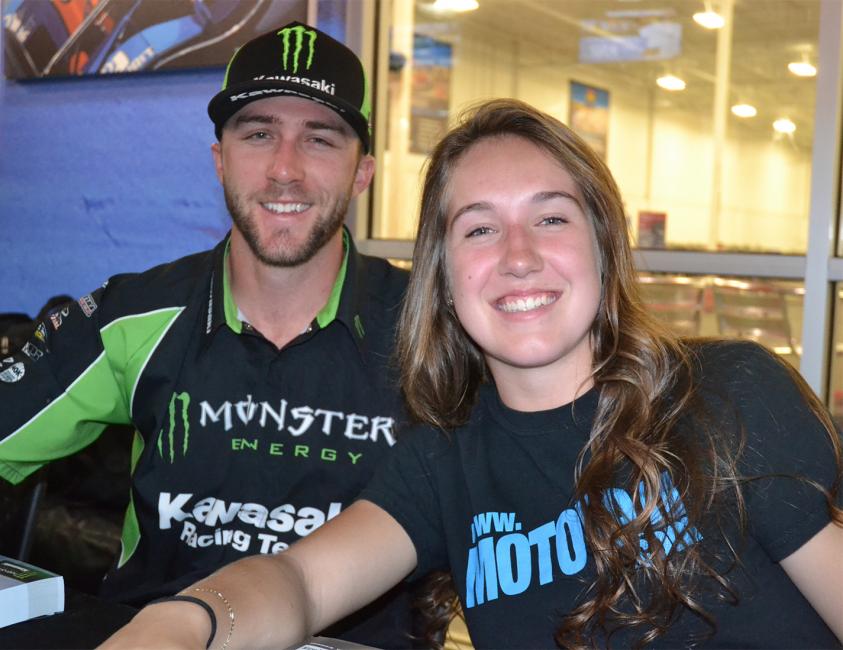 Moto Two top ten finishers were Tricker, Rolen, Brodeur, Fasnacht, Peters, Polencheck, Killebrew, Brown, Hajewski, Fitch.
The WMX series will be back in action on Friday, June 16 at High Point Raceway in Mount Morris, Pennsylvania. The race will once again be held in conjunction with the Lucas Oil AMA Pro Motocross Series.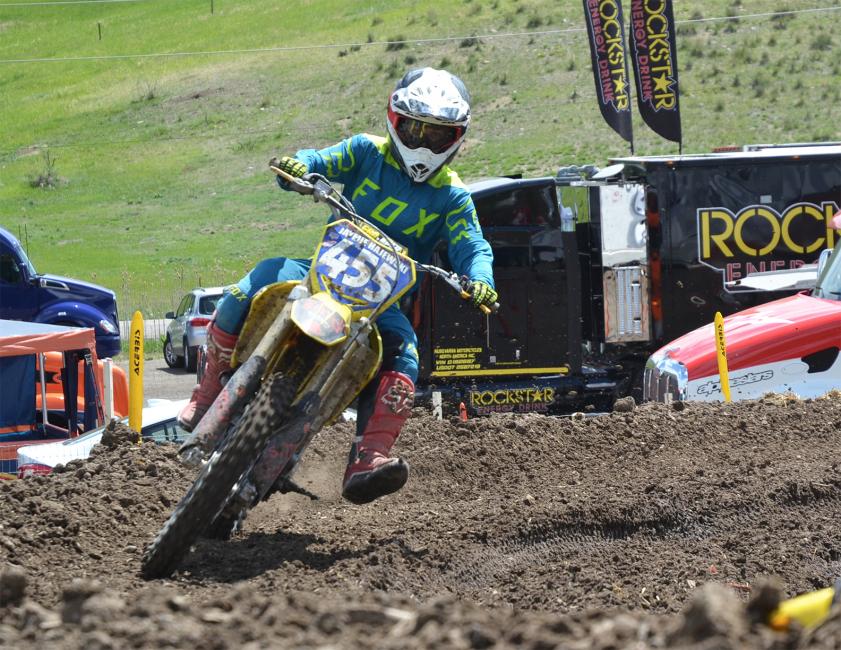 For more information, please visit the official website at ww.racewmx.com or call (304) 284-0101. Also, follow the official Facebook, Twitter and Instagram accounts for exclusive content and to catch the latest news.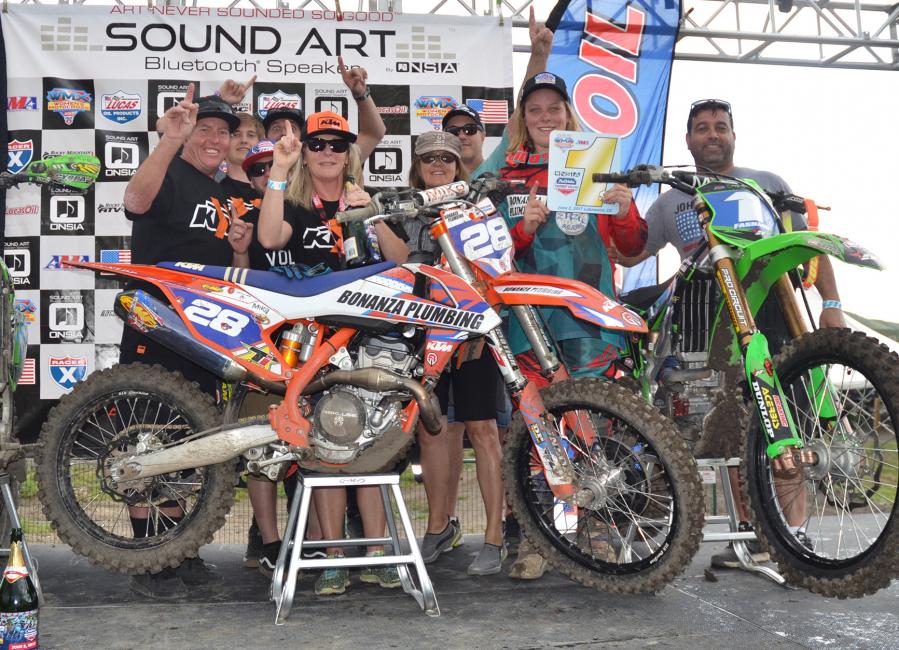 Event Results:
Mackenzie Tricker (KTM) 3-1
Shelby Rolen (KAW) 2-2
Kylie Fasnacht (KAW) 1-4
Eve Brodeur (KTM) 4-3
Samantha Peters (KTM) 6-5
Marissa Polencheck (KTM) 7-6
Amanda Brown (HON) 5-8
Carrie Killebrew (HSQ) 9-7
Jaymie Hajewski (SUZ) 11-9
Eden Netelkos (KAW) 10-11
Carter Daughtrey (YAM) 8-14
Alyssa Fitch (SUZ) 14-10
Felicia Webb (YAM) 12-12
Jaden Carlson (YAM) 13-13
Series Points Standings:
Kylie Fasnacht (276)
Eve Broduer (213)
Shelby Rolen (194)
Amanda Brown (171)
Jamie Astudillo (166)
Mackenzie Tricker (124)
Carrie Killebrew (113)
Brandy Richards (108)
Marissa Polencheck (96)
Hannah Hodges (94)
About Women's Professional Motocross Championship
The Women's Professional Motocross Championship (WMX), an AMA National Championship, features the world's fastest female outdoor motocross racers. The 8-round series begins with the Ricky Carmichael Amateur Supercross at Daytona International Speedway in March and concludes at the Loretta Lynn Ranch in August. It includes stops at premier motorsport facilities across America, with events in Florida, Texas, California, Nevada, Pennsylvania, Colorado and Tennessee. These top female pro racers compete in a two-moto format on machines ranging from 125cc to 250cc. The WMX series is managed by MX Sports Pro Racing, a West Virginia-based company and industry leader in power sports event production. For more information, please visit www.racewmx.com or call (304) 284-0101.
About the American Motorcyclist Association
Founded in 1924, the AMA is a not-for-profit member-based association whose mission is to promote the motorcycle lifestyle and protect the future of motorcycling. As the world's largest motorcycling rights and event sanctioning organization, the AMA advocates for riders' interests at all levels of government and sanctions thousands of competition and recreational events every year. The AMA also provides money-saving discounts on products and services for its members. Through the AMA Motorcycle Hall of Fame in Pickerington, Ohio, the AMA honors the heroes and heritage of motorcycling. For more information, visit www.americanmotorcyclist.com. Not a member? Join the AMA today: www.americanmotorcyclist.com/membership/join.
About ONSIA® Sound Art™
Sound Art™ introduces an entirely new way to listen to music in your home or garage, letting users enjoy personalized, custom artwork as well as high performance sound. ONSIA®'s flat panel design allows the entire surface of your artwork to generate high quality sound, which provides an incredibly robust listening experience. Sound Art™ elegantly hidden behind a high grade textured canvas wrap, bring together the best of engineering and design. This innovative design allows you to have Bluetooth® connectivity with the high quality of sound you expect without the bulky speakers.
Art never sounded so good™. For more information go to www.onsia.com.