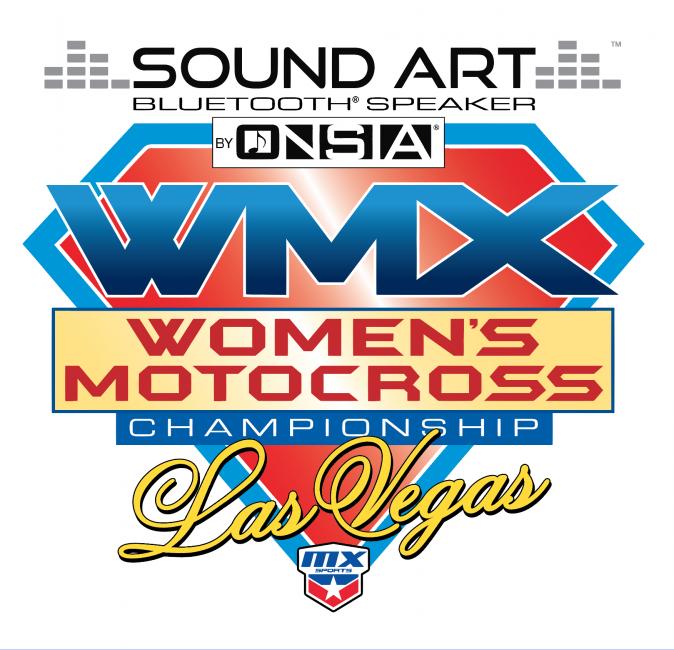 For the first time ever, the WMX championship will take place during the AMSOIL Arenacross season finale held at Orleans Arena in Las Vegas, Nevada on Friday, May 5. Recognized as the largest race on the Arenacross circuit, the WMX competitors will be able to showcase their talents in front of a unique crowd and many of the industry's top personnel.
Registration May 5th & 6th, Timed Qualifying Practice Saturday May 6th, Racing Sunday May 7th.
Online Registration: http://www.arenacross.com/ Entry fee will be $85 which includes transponder.
All WMX riders must be licensed by MX Sports Pro Racing and hold a valid AMA membership.
WMX licensed riders are not eligible to compete in the Women's Amateur division at the Amateur National ArenacrossChampionship "ANAC" in Las Vegas.
Qualifying will consist of two 5 minute timed qualifying sessions with the first minute of the first session un-timed. These sessions will be held in the moto order on Saturday.
Racing consist of two 6 lap heat races, one 4 lap LCQ (if applicable) and one 10 lap Main Event. The Main Event will consist of 16 riders maximum. Heat races and LCQ will be held in the moto order on Sunday with the Main Event scheduled for 2pm. Gate selection for heat races will be determined based upon the timed qualifying process.
WMX rider credentials will be observed however guest and crew credentials will not.
Event Information

Once you have arrived on site to the Orleans Arena, stop by the AX promoter Will Call during operable hours with your WMX Credential to receive a complimentary weekend wristband to the entire weekend inside Orleans Arena.
Promoter Will Call hours:
Thursday: 6-8pm
Friday: 9-9pm
Come check out the Track Party Friday night from 6-7 p.m., and see the athletes of the Onsia Sound Art WMX Championship Series. https://issuu.com/541marketing/docs/wmx_ax_brochure.
http://www.arenacross.com/content/las-vegas-event-information
AMSOIL ARENACROSS Supplemental Rules
http://www.arenacross.com/registration/registration-supplemental-rules
Host Hotel
The Orleans
4500 W Tropicana Ave, Las Vegas, NV 89103
Airport
McCarran International Airport (LAS)
5757 Wayne Newton Blvd, Las Vegas, NV 89119
Points of Interest