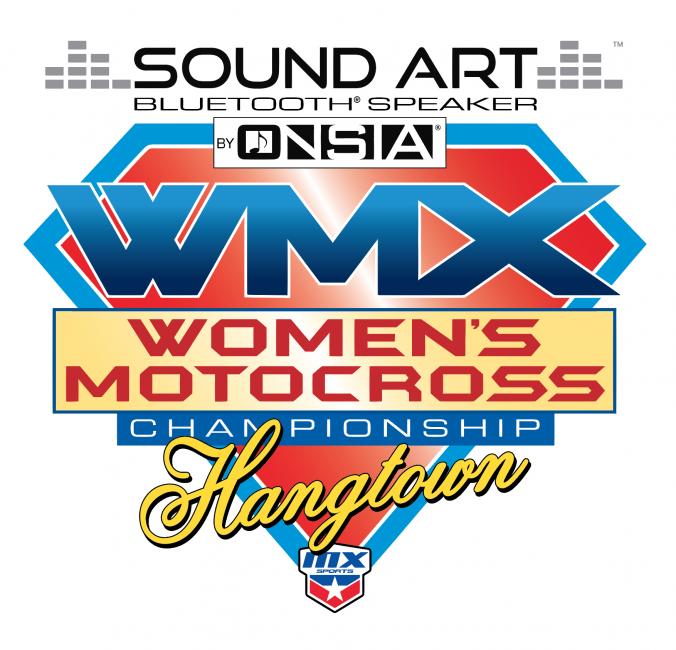 Round five of the WMX Championship will take place on Friday, May 19, alongside the opening round of the Lucas Oil Pro Motocross schedule with the Hangtown Motocross Classic in Sacramento, California. The season opener always boasts the most media buzz and this year the premier WMX athletes will have the opportunity to take advantage of the same race media opportunities as the men.
Many of the industry's heavy hitters are on-site all weekend, which makes the two-moto WMX format on Friday a great opportunity for exposure. For more information on the Hangtown Motocross Classic weekend, head over to the MX Sports Pro Racing website.
We had a great showing of racers at the AX in Vegas - We encourage you to come race and support the WMX at Hangtown.
REGISTRATION
You can register online OR on-site at the event.
To Pre-Register click here: http://hangtownmx.com/AmateurMX.html
HOURS
Gates open at 12pm on Wednesday, May 17, 2017.
Gates open Thursday/Friday at 6 am.
Riders may Register/check in on Thursday from 10am to 2pm pm at the Track.
Sign ups will be open Friday morning starting at 6:30 a.m. on race day.
We highly recommend you check in and get your transponder before Friday morning. Riders must check in before practice. No exceptions.
For more information, here is the link to Hangtown MX website - with lots of info. http://hangtownmx.com/index.html
AUTOGRAPH SESSION
There will be an autograph session - and every WMX entry is invited.It will be on Thursday, May 18 at 5pm to 7pm at the Palladio Mall - Palladio Pkwy, Folsom CA 95630. Check this link for more details and maps to the location - scroll half way down: http://mxsportsproracing.com/event/hangtown-motocross-classic
PARKING
There will be a designated WMX parking area by the Super Ticket area - same as last year (see map below)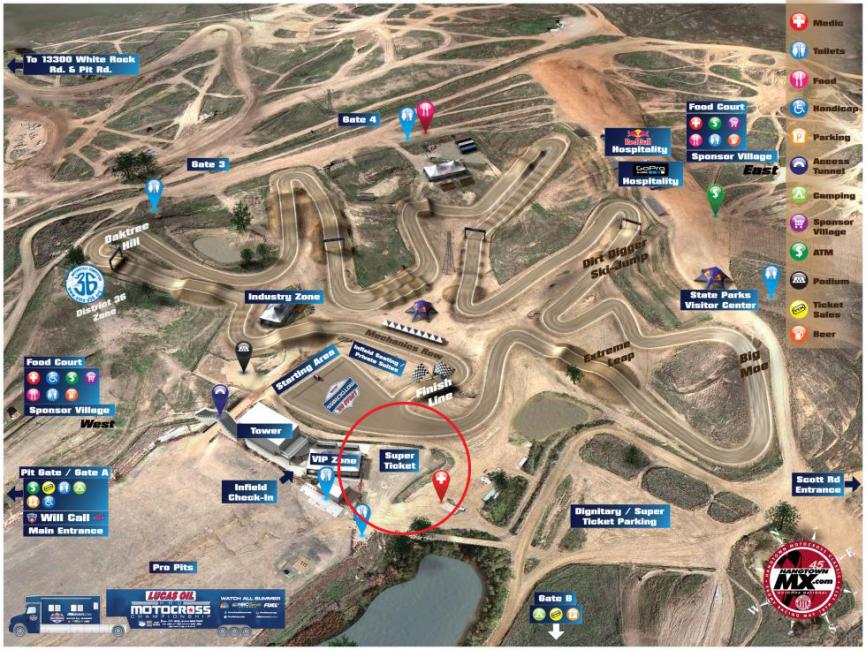 MECHANIC PASSES
Each WMX racer can bring one mechanic at no charge. Any additional people will need to pay a spectator fee.
FRIDAY PRACTICE SCHEDULE
Start time 7 am; each practice will be approximately 10 minutes, this will put WMX practice at approximately 8:20 am.
All 250 & 450 A-B
Vet C - FMF 2 Stroke
All 85cc
250 C
Vet A-B
Woman & Vintage
All 65cc
450 C
WMX Women Pro - Approximately 8:20 a.m.
Late Big Bike Only
RACE SCHEDULE
Race order is not yet set in stone, but WMX will be at the end of the race order so they can do a track change and give WMX the whole track. Racing starts at 9am, so the estimated race times at this point are: WMX first moto would be between 12 and 12:30 pm. WMX second moto would be roughly around 3:30-4 pm.
FREE - PRE RACE PRACTICE TRACK - SATURDAY, MAY 13
Lone Sands MX will be hosting a pro practice day on Saturday, May 13 at 9 am.
8625 Hwy 124, US Mine Corp property ,Lone, CA, 95640.
You will just need to show your WMX card to gain entry, there is no charge.